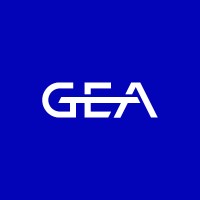 Service Engineer
GEA Thailand (Bangkok)
152 อาคารเคียนหงวน3 ชั้น 7 Witthayu Rd,
Lumphini, Pathum Wan,
10330, Bangkok
Bangkok, Thailand 🇹🇭
GEA is one of the largest technology suppliers for food processing and a wide range of other industries. The global group specializes in machinery, plants, as well as process technology and components.
---
About this position
The Service Engineer will be responsible for executing site service jobs, preparing job reports, communicating job results, helping with spare parts selection, maintenance schedules, service contract preparation, troubleshooting and warranty cases investigation and resolution, maintaining good customer relations, looking for opportunities on customer sites, absorbing and implementing best practices, teaching and coaching less experienced colleagues, ensuring safety measures, planning work schedules, and providing cross support among product groups.
Responsibilities
• Execute Site Service Jobs (installation supervision, commissioning, repair, maintenance)
• Prepare job reports and communicate job results/findings to customers and management
• Help with spare parts selection if required.
• Help with maintenance schedules and service contract preparation if required.
• Help with troubleshooting and warranty cases investigation and resolution.
• Maintain good and trustful customer relations
• Looks for opportunities on customer sites and support sales of New Machines and Services – serves as GEA ambassador at customer`s site
• Absorb and implement best practices from received trainings and also colleagues
• Teach and coach less experienced colleagues in order to allow knowledge transfer and development of organization
• Ensure the safety measure in place before and during job implementation
• Plan the work schedule with cooperation with the head of service execution
• Cross support among the other product groups if needed
Requirements
• Minimum 2 years of experience in food processing, ideally meat/poultry processing and/or bakery and extrusion technology service, maintenance, and commissioning
• Good electrical knowledge
• Good process knowledge
• Basic knowledge of automation
• Good understanding of technological trends in food processing and packaging
• Analytical skill on machine breakdown, root cause investigation
• Flexible to work on weekends and day-off
• Mandatory requirement: must have food solution industry experience Apply now