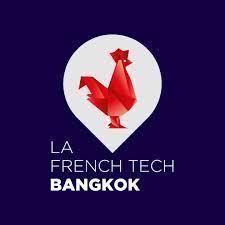 Digital Account Manager (Marketing)
Hy Digital Marketing Agency
10250, Bangkok
Bangkok, Thailand 🇹🇭
La French Tech Bangkok (LFTBKK) is under the umbrella of "La French Tech", a global initiative and a collective brand launched in 2014 by the French government with the ambition to support and promote French communities of startups and entrepreneurs around the world. LFTBKK is a bridge between the French and the Thai entrepreneurial ecosystems.
---
Meet the recruiters behind this job on the 18th of October in Bangkok!
The recruiters of this job will be present at the "Tech Talents Meet Tech Recruiters #4 (Innovation Edition)", a free recruitment event taking place on the 18th of October at the Montien Surawong (MRT Samyan) in Bangkok.
---
About this position
Are you ready to take on an exciting challenge in the fast-growing world of digital marketing? Join our dynamic and innovative company, where you'll have the opportunity to grow alongside us! Collaborate with clients from diverse industries such as events & entertainment, hotel & travel, real estate, B2B, and e-commerce.

We are seeking highly motivated and engaged individuals who thrive in the fast-moving and ever-evolving realm of Digital Marketing & Development.

As a rapidly expanding BOI-accredited agency, we offer a flexible and dynamic work environment that allows you to unleash your creativity and reach new heights.
Responsibilities
- Cultivate meaningful and long-term relationships with clients.
- Ensure seamless communication between clients and the internal team.
- Book in new campaigns and deliverables based on client requirements.
- Discuss deliverables, campaign progress, and results with clients.
- Identify opportunities to grow business with existing clients.
- Create engaging proposals for new prospects based on strategies.
Requirements
- Thai national with great English comprehension skills.
- Ambitious, driven and easygoing.
- Relevant educational background +1.
- 1 year of relevant work experience.
- Have a creative mindset focused on achieving results.
- Social media and digital marketing knowledge are advantageous
Benefits
THB 30,000-65,000 per month
Apply now