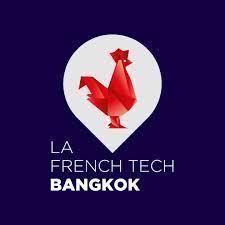 Head of Advertisement
Ancor
Bangkok
Bangkok, Thailand 🇹🇭
La French Tech Bangkok (LFTBKK) is under the umbrella of "La French Tech", a global initiative and a collective brand launched in 2014 by the French government with the ambition to support and promote French communities of startups and entrepreneurs around the world. LFTBKK is a bridge between the French and the Thai entrepreneurial ecosystems.
---
Meet the recruiter of this job at French Tech Bangkok's next event (15th of June 2023)
This job opportunity is published ahead of the "Tech Recruiters meet Tech Talents" event taking place on the 15th of June 2023.
By applying for this job, all recruitment partners participating to the event will see your application and profile.
---
About this position
Thailand's rapidly expanding online marketplace is revolutionizing the food industry by providing a diverse range of restaurants, from local street vendors to upscale dining experiences. Utilizing advanced technology, this platform aims to enhance the customer experience. Having generated a revenue exceeding 1 billion baht, this company has achieved unicorn status with a valuation of US$1 billion. Innovatively shaping the future of advertising technology, this company develops cutting-edge solutions for over 500,000 merchants and counting. Their platform offers a seamless and affordable way to boost visibility, foster brand loyalty, attract new customers, and reconnect with over 10 million daily users.
Responsibilities
• Build the long-term vision and roadmap for the company advertising by a deep
understanding of merchants' needs
• Work with all collaborators to develop and implement the strategy for Ads, emphasizing
and leveraging the power of the company's platform strategy
• Own all the company's Ads solutions on the supply and demand side
• Define the right balance between short-term revenue maximizing initiatives and long-term
growth bets
• Be the conduit between sales, operations, product, engineering, training, communications,
legal, and privacy
• Be a strategic thought partner to team members in different parts of the business
• Focus on building businesses, not features
Requirements
• Minimum of 8 years in marketplace-centric advertising, advertising Technology, or
Marketing Technology
• Vast understanding of advertisers needs, the Advertising Technology landscape, audience
targeting, measurement, auction dynamics, and yield management
• Experience in business forecasting and the management of business projections across
multiple product lines
• Experience with effective business/operations management and strategic planning
• Customer obsessed, passionate about building great experiences for users and merchants
• An ability to build deep relationships across a broad organization, cultivate a collaborative
work environment, and identify problems from different perspectives
• High standards and a bias toward action. You can find the context and information you
need through relationships across the organization, you push for clarity and delivery, and
you hold a high bar from your contributions and those of the people you work with
• Exceptional communication skills, both within your team and externally Apply now