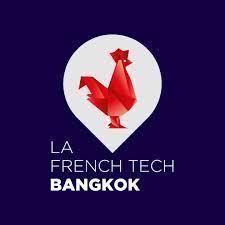 Head of Core IT System
Ancor
Bangkok
Bangkok, Thailand 🇹🇭
La French Tech Bangkok (LFTBKK) is under the umbrella of "La French Tech", a global initiative and a collective brand launched in 2014 by the French government with the ambition to support and promote French communities of startups and entrepreneurs around the world. LFTBKK is a bridge between the French and the Thai entrepreneurial ecosystems.
---
Meet the recruiter of this job at French Tech Bangkok's next event (15th of June 2023)
This job opportunity is published ahead of the "Tech Recruiters meet Tech Talents" event taking place on the 15th of June 2023.
By applying for this job, all recruitment partners participating to the event will see your application and profile.
---
About this position
Ancor has partnered with a market leader in Financial Services based in Bangkok. We are helping to recruit the Head of Core IT System to lead the team and drive projects to meet global standards.
Responsibilities
• Lead a core application team of 10 – 15 members including 3rd party software engineers
for support, development, and implementation of strategic and operational plans
• Hands on architectural design, software development and perform testing
• Collaborate with cross-functional teams to integrate core system, ensure seamless data
flow, process automation and efficient workflow
• Engage stakeholders to understand business needs, gather feedback and drive adoption
of the core system
Requirements
• Bachelor's or master's degree in computer science, Information Systems, or a related
field
• At least 7 -10 years of work experience
• Must have financial service experience
• Strong experience working with AS400 and COBOL
• Good communication skills in Thai and English
• A self-driven and hands on "Senior Developer" who has experience in mentoring or
leading projects is welcome Apply now