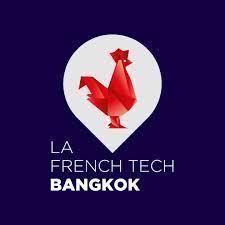 IT Service Desk Agent
Criterion Asia Recruitment
Bangkok
Bangkok, Thailand 🇹🇭
La French Tech Bangkok (LFTBKK) is under the umbrella of "La French Tech", a global initiative and a collective brand launched in 2014 by the French government with the ambition to support and promote French communities of startups and entrepreneurs around the world. LFTBKK is a bridge between the French and the Thai entrepreneurial ecosystems.
Full-time employment
Remote
---
Meet the recruiter of this job at French Tech Bangkok's next event (15th of June 2023)
This job opportunity is published ahead of the "Tech Recruiters meet Tech Talents" event taking place on the 15th of June 2023.
By applying for this job, all recruitment partners participating to the event will see your application and profile.
---
Responsibilities
- Reviews all the open incidents raised during the day;
- Analyzes the impact of the incidents by communicating with the colleagues;
- Resolves or re – assigns the incidents using the defined escalation matrixes / the standard documentation and the standard templates available for the incidents;
- Gives feedback to the colleagues regarding the status of the incidents and makes sure all the activities performed for the resolution of the incidents are documented in Service Now;
- Monitors several IT systems in order to prevent the occurrence of the recurrent incidents and minimize the impact for the colleagues.
- Responsible for the access management process – monitors and controls the rights that our users are having in the IT Systems in order to assure the security of our systems. Coordinate the request fulfillment process - create/ fulfill requests for colleagues for IT systems (PC Software, EC requests, file restore, AFIS accounts, IGET IT, L2L, etc);
- Involved in the analyse of the IT process and propose solutions for automatization of the manual tasks to improve the quality of our IT services.
- Involved in the transition process: participate at the requirements definition, testing and implementation.
Requirements
- Bachelor Degree /University Degree in IT or Computer Science area.
- 1 - 3 years working on IT support area.
- Good English skills.
- AD knowledge, Operating System troubleshooting knowledge, basic network troubleshooting knowledge, basic general troubleshooting knowledge, IT user administration knowledge, SCCM knowledge
Apply now