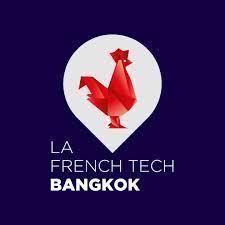 IT Support
Criterion Asia Recruitment
Bangkok
Bangkok, Thailand 🇹🇭
La French Tech Bangkok (LFTBKK) is under the umbrella of "La French Tech", a global initiative and a collective brand launched in 2014 by the French government with the ambition to support and promote French communities of startups and entrepreneurs around the world. LFTBKK is a bridge between the French and the Thai entrepreneurial ecosystems.
---
Meet the recruiter of this job at French Tech Bangkok's next event (15th of June 2023)
This job opportunity is published ahead of the "Tech Recruiters meet Tech Talents" event taking place on the 15th of June 2023.
By applying for this job, all recruitment partners participating to the event will see your application and profile.
---
Responsibilities
- Attend in-person meetings with clients to analyze, troubleshoot and diagnose hardware problems.
- Actively update, maintain and monitor all aspects of computer networks.
- Install and configure computer systems and applications within the company.
- Respond to customer inquiries and assist in troubleshooting and resolving challenges.
- Complete detailed reports listing requests to technical assistance, steps taken to resolve them, and the specific dates/individuals involved.
- Assist management in creating training materials pertaining to computer troubleshooting and usage.
- Act as the initial point of contact for all computer and system related concerns from clients or other employees.
- Organize and file documentation pertaining to warranties and instructional guides for computer hardware.
- Industry-specific certification in relevant computer languages or software may be required.

Requirements
- 3-5 years of proven experience in a heavy customer focus position involving and technical knowledge of a companies' products and services.
- Comfortable working in and assisting others through company help desk software, such as Zendesk in addition to other remote access desktop programs.
- Extensive experience working with different operating systems including Windows and Mac OS.
- Time-management skills and the ability to establish reasonable and attainable deadlines for resolution.
- Ability to prioritize and manage several milestones and projects efficiently.
- Professional written and interpersonal skills are essential when communicating with customers and clients.
- Experience installing and configuring computer systems and applications f
or a large company.
- Accept constructive criticism and customer feedback regarding their experience with software or IT services. Apply now