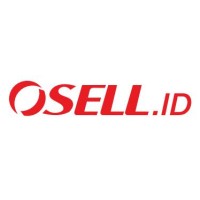 Business Development Officer
PT osell selection Indonesia
Ketapang Business Centre, Jl. KH Zainul Arifin No. 20, Blk. C No.6 - 7,
11140, Jakarta
Indonesia 🇮🇩
PT Osell Selection Indonesia directly Connects Companies and Entrepreneurs in Indonesia with Factories in China.
---
About this position
We are looking for a motivated and experienced Business Development Officer to join our team. The successful candidate will be responsible for identifying new business opportunities, developing relationships with potential customers, and negotiating and closing deals. They will also have the ability to identify trends in the industry, analyze market data, and develop new marketing strategies. The successful candidate should have excellent communication and interpersonal skills, as well as the ability to work independently. This is an excellent opportunity to join a dynamic and growing organization.
Responsibilities
1. Develop and execute strategies for business development and growth.
2. Identify new business opportunities and potential partners.
3. Develop and maintain relationships with existing and potential partners.
4. Research and analyze potential markets for business expansion and growth.
5. Monitor competitor activities and new industry trends.
6. Prepare sales and marketing materials for potential partners.
7. Negotiate contracts and terms of agreements.
8. Develop presentations and proposals for potential partners.
9. Manage budgets and resources for business development initiatives.
10. Track and report on key performance metrics.
Requirements
• Bachelor's degree in business, economics, marketing, or a related field
• Proven experience in business development or a related field
• Excellent knowledge of market research techniques and databases
• Outstanding organizational and leadership skills
• Excellent written and verbal communication skills
Skills
Sales Presentations
Product Demonstration
Objections
Sales Pitch
Business Development
New Business Opportunities
Sales Strategy
Knowledge of business environment
Business Knowledge
Market trends
Consumer trends
Industry trends
Forecasts
Sales forecasts
Benefits
IDR 4,000,000-6,000,000 per month
- Commission - Yearly bonus based on performance - Health Insurance
Apply now