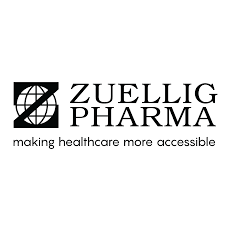 Transport Manager
Zuellig Pharma (Bangna)
Bangna
Bangkok
Bangkok, Thailand 🇹🇭
Zuellig Pharma is one of the largest healthcare services groups in Asia and our purpose is to make healthcare more accessible. We provide world-class distribution, digital and commercial services to support the growing healthcare needs in this region. The company was started a hundred years ago and has grown to become an over US$15 billion business covering 13 markets with over 13,000 employees. Our people serve over 350,000 medical facilities and work with over 500 clients, including the top 20 pharmaceutical companies in the world.
---
About this position
This role is based at our Distribution Center in Bangna 23 KM and involves managing Dispatch, Proof of Delivery Administration, Customer Feedback System, Performance Appraisal of Trucker, and improving operations to meet service level targets. The successful candidate must have a Bachelor's degree in Logistics or related fields and a minimum of 10 years of experience in supply chain, logistics and distribution.
Responsibilities
• Manages Dispatch and team to meet committed performance targets.
• Leads the coordination with other sections, departments and external parties — principals and customers to resolve operational issues and concerns.
• Manages operations to ensure timely and accurate return of proof of delivery (POD) documents from trucker to ZPL.
• Coordinates with trucker to follow through on returned proof of delivery.
• Ensures staff is able to provide updated information on status of delivery and POD return.
• Ensures staff accounts with trucker status of all unreturned PODs and stocks.
• Manages claims and processing of charges to trucker for damaged goods and unreturned PODs.
• Manages the coordination of Distribution Center with Customer Response Center (CRC) team.
• Coordinates with other sections and departments to resolve operational issue and concerns.
• Conducts trade visit to key customers to get feedback on delivery services of the company.
• Manages proper coordination of rejections upon delivery between concerned parties — ZPL Sales, Distribution Center, Customer Service, Principals and customers.
• Develops, reviews and recommends performance appraisal system for truckers to help ensure compliance of operations to standard operating procedures and Good Storage and Distribution practices.
• Conducts performance audits of truckers in Bangkok and upcountry cross-docking points.
• Coordinates with truckers to come up with agreed corrective actions.
• Designs and conducts training program for trucking companies to help improve performance.
• Continuously improves operations to meet with the agreed service levels as indicates by key performance indicators.
• Reviews, analyses and recommends on resource requirements (manning, equipment, systems, etc) of distribution center operations.
• Develops working relationships with principals and customers by ensuring service level targets are met and information requests are provided.
• Prepares and manages distribution center budget, both for operating expenses and capital expenditures.
Requirements
• Bachelor's degree in Logistics or related fields.
• Minimum 10 years of experience in supply chain, logistics and distribution.
• Dynamic, able to multi-task and work independently and appropriate computer.
• Strong analytical skills.
• High sense of responsibility, quick learner and self-motivated.
• Good communication skill in both Thai and English. Apply now