HR Manager Jobs in Indonesia 🇮🇩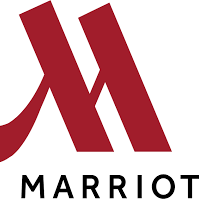 Mgr-Human Resources II
Mariott Hotels (medan)
Jl. Putri Hijau No.10, Kesawan,
Kec. Medan Bar.,
20111, Medan
North Sumatera, Indonesia 🇮🇩
Marriott Hotels & Resorts is Marriott International's brand of full-service hotels and resorts based in Bethesda, Maryland. As of June 30, 2020, there were 582 hotels and resorts with 205,053 rooms operating under the brand, in addition to 160 hotels with 47,765 rooms planned for development.
---
About this position
หมายเลขงาน 23137125ประเภทของงาน Human Resourcesสถานที่ JW Marriott Hotel Medan, Jalan Putri Hijau No. 10, Medan, Sumatera Utara, Indonesia ดูบนแผนที่ตารางการทำงาน Full-Timeพักอยู่ในพื้นที่ห่างไกลหรือไม่ Nโยกย้ายใช่หรือไม่ Nประเภทตำแหน่ง Managementแมริออท อินเตอร์เนชั่นแนลเป็นผู้ว่าจ้างที่ให้โอกาสเท่าเทียมกัน
Responsibilities
• จัดการแผนกทรัพยากรบุคคล
• พัฒนาและดูแลนโยบายและกระบวนการทรัพยากรบุคคล
• ดูแลการจัดการประสบการณ์การทำงานของพนักงาน
• สนับสนุนในการจัดการปัญหาทางบุคคล
• ดูแลการสร้างและบริหารสัมมนาและการฝึกอบรม
• ประสานงานกับแผนกอื่นๆ เพื่อให้การทำงานเป็นไปตามเป้าหมาย
Requirements
• มีประสบการณ์ในตำแหน่งที่เกี่ยวข้อง
• มีความรู้และความเข้าใจในกระบวนการทรัพยากรบุคคล
• สามารถใช้ภาษาอังกฤษได้เป็นอย่างดี
• มีทักษะในการสื่อสารและการทำงานเป็นทีม
• มีความรอบรู้ในกฎหมายที่เกี่ยวข้อง