Key Account Jobs in Indonesia 🇮🇩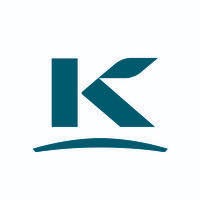 Key Account Manager
Kerry Group (Jakarta)
Jakarta
DKI Jakarta, Indonesia 🇮🇩
Kerry is the world's leading taste and nutrition company for the food, beverage and pharmaceutical industries. Every day we partner with customers to create healthier, tastier and more sustainable products that are consumed by billions of people across the world. Our vision is to be our customers' most valued partner, creating a world of sustainable nutrition. A career with Kerry offers you an opportunity to shape the future of food while providing you opportunities to explore and grow in a truly global environment.
---
About this position
The Key Account Manager will be responsible for managing sales and profitability in the Central Region, working with distributors and sub distributors to increase market coverage and deliver effective service to indirect customers.
Responsibilities
• Manage sales & profitability of the total business throughout Central Region
• Work with Distributor & Sub distributors for increasing market coverage and effective delivery service to our in-direct customers
• Manage, lead, and assess Distributor's sales representatives to achieve volumes and distribution growth
• Effectively execute sales and promotion programs to achieve sales targets
• Provide effective after-sales service for continuous sales growth
• Collect customer orders, check, and forward them to Customer Care
• Set customer base sales targets, monitor these targets, and ensure hitting the budget
• Build strong relationships and develop strategies to penetrate new accounts
• Meet targets for generating new business by introducing new customers
• Conduct business development activities for Branded portfolio across Key accounts & HORECA customers.
Requirements
• Bachelor's Degree with minimum 3 years' relevant experience in Branded Sales Account
• Solid understanding of Distributor Management
• Management and multiple Brand activation experience
• HORECA experience is an advantage
• Experience in working in a fast-paced and ever-changing business
• Strong communication skills in English (oral and written)