Area Sales Jobs in Thailand 🇹🇭

Samsung Electronics
Be among first to apply ⚡
Last updated 1 week ago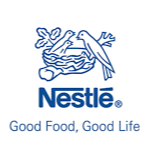 Nestlé
Be among first to apply ⚡
Last updated 1 week ago

Area Sales Manager (Consumer Electronics)
Thai Samsung Electronics Co., Ltd. (Sathorn)
Sathorn
Bangkok, Thailand 🇹🇭
Samsung Electronics is a global leader in technology, opening new possibilities for people everywhere. Through relentless innovation and discovery, we are transforming the worlds of TVs, smartphones, wearable devices, tablets, digital appliances, network systems, medical devices, semiconductors and LED solutions. Samsung is also leading in the Internet of Things space through, among others, our Smart Home and Digital Health initiatives. Since being established in 1969, Samsung Electronics has grown into one of the world's leading technology companies, and become recognized as one of the top 10 global brands. Our network now extends across the world, and Samsung takes great pride in the creativity and diversity of its talented people, who drive our growth.
---
About this position
The Area Sales Manager (Consumer Electronics) will be responsible for managing accounts, driving sales performance, and improving retail operations.
Responsibilities
• Manage Account S/O Performance Achievement (Store and Event) in value (THB) by tracking S/O achievement on weekly & monthly basis, and providing weekly S/O report to SIS Retail Management on issues, challenges and improvement plan to achieve target and increase IHS.
• Drive Focus Models S/O performance and stock management.
• Suggest plan to optimize retail resources (PC allocation, Property and VM investment).
• Report market and competitors movement of the account (Price, Promotion, Incentive).
• Ensure accurate and timely reporting, and tracking of action plan to improve Samsung retail competitiveness in the account.
• Provide insights and support to account assortment strategy and inventory management.
• Improve Brand's share of visibility and compliance of VM Standard in responsible account.
• Facilitate account execution readiness and effectiveness.
Requirements
• Minimum 4 years' experience in Sales operations, Area Management, or similar role.
• Familiar with consumer electronics or other related sales driven business.
• Strong understanding of the sales process to support the sales team.
• Analytical skills to interpret sales data to make suggestion on how to improve sales and retail operations.
• Experience working with different teams and departments to streamline onboarding and reporting.