Design Manager Jobs in Thailand 🇹🇭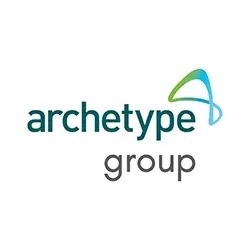 Interior Designer (6 Months contract) *มีพิจารณาต่อสัญญา
Archetype Group (sathon)
sathon
Thailand 🇹🇭
Archetype Thailand เป็นกิจการที่ปรึกษาด้านการก่อสร้างครบวงจร เน้นบริการหลักในด้านสถาปัตยกรรม การวางผังเมืองและการวางแผนแม่แบบ วิศวกรรมโยธา วิศวกรรมโครงสร้าง วิศวกรรมเครื่องกลและไฟฟ้า การจัดการโครงการและงานก่อสร้าง ตั้งแต่โครงการอสังหาริมทรัพย์ อาคารสูงอเนกประสงค์ อาคารและสาธารณูปโภคเพื่อการศึกษาและการดูแลสุขภาพ รวมถึงโครงการอุตสาหกรรมขนาดใหญ่
---
About this position
Interior Designer (6 Months contract)*มีพิจารณาต่อสัญญา


We are looking for an Interior Designer who's able to perform interior design in an international company. We are looking for talents focusing on mindset and attitude. So, if you are proactive, willing to learn, and to express your opinion then do not hesitate to apply."

Responsibilities

- Perform duties assigned by the Concept Team Leader/Senior Architectural Design Manager.
- Undertake Interior Design, including schematic, conceptual, and detailed design for assigned projects.
- Liaise with engineers and other disciplines within the organization to ensure coherent, correct, and aesthetically pleasing designs.
- Ensure quality assurance by checking drawings and calculations, both self-produced and those of other team members, as directed by the Concept Team Leader/Senior Architectural Design Manager.
- Make amendments to the design as required.
- Prepare interior design briefs, documents, reports, and specifications as required.
- Generate interior drawings using relevant software such as Revit and/or AutoCAD.
- Conduct site visits as necessary.
- Follow the company's design procedures.

Requirements
Qualifications Bachelor's degree in Interior Design. Minimum of 5 years of experience in Interior Design with project references. Advanced attention to detail and drafting skills for large-scale design projects. Proficiency in software applications such as AutoCAD, Revit, SketchUp, Photoshop, and other 3D computer design programs. Strong time management and organizational skills, allowing for effective scheduling and parallel checking alongside the design process. Excellent written and spoken communication skills in both Thai and English.