Developer jobs in Bangkok 🇹🇭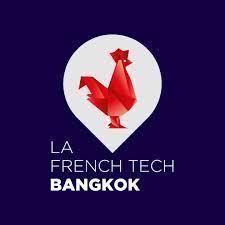 Android Developer
Criterion Asia Recruitment
Bangkok
Bangkok, Thailand 🇹🇭
La French Tech Bangkok (LFTBKK) is under the umbrella of "La French Tech", a global initiative and a collective brand launched in 2014 by the French government with the ambition to support and promote French communities of startups and entrepreneurs around the world. LFTBKK is a bridge between the French and the Thai entrepreneurial ecosystems.
---
Meet the recruiters behind this job on the 18th of October in Bangkok!
The recruiters of this job will be present at the "Tech Talents Meet Tech Recruiters #4 (Innovation Edition)", a free recruitment event taking place on the 18th of October at the Montien Surawong (MRT Samyan) in Bangkok.
---
Responsibilities
● Design, develop, and maintain Android applications that are efficient, reliable, and visually appealing.
● Write clean, efficient, and maintainable code in Kotlin or Java, and integrate with external APIs and data sources.
● Collaborate with UI/UX designers to implement user interfaces that provide a seamless and engaging experience for users.
● Identify and resolve software defects, ensuring the performance, quality, and responsiveness of applications.
● Use version control systems (e.g., Git) to manage and track changes in the codebase.
● Optimize application performance, including speed, responsiveness, and efficiency.
● Participate in code reviews to maintain code quality and improve the development process.
● Write unit and UI tests to ensure the reliability and robustness of the applications.
● Prepare and maintain technical documentation related to the applications and development processes.
● Keep abreast of the latest trends, best practices, and emerging technologies in Android development.

Requirements
● Bachelor's degree in Computer Science, Software Engineering, or a related field (Master's degree a plus).
● Proven experience in Android app development, with a strong portfolio of Android applications.
● Proficiency in Kotlin and/or Java programming languages.
● Experience with Android Studio, Gradle, and version control systems (e.g., Git).
● Familiarity with UI/UX design principles and material design guidelines.
● Strong problem-solving and debugging skills.
● Knowledge of mobile app architecture, RESTful APIs, and third-party libraries.
● Excellent communication and teamwork skills.
● A creative and innovative mindset.

Benefits
THB 70,000-90,000 per month
Apply now