Digital Marketing Jobs in Bangkok 🇹🇭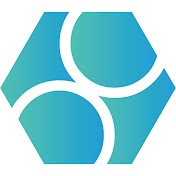 ผู้เชี่ยวชาญด้าน SEO (SEO Specialist)
BFound Digital LTD
Park Silom
1 convent road, Silom, Bang Rak,
10500, Bangkok
Bangkok, Thailand 🇹🇭
We specialize in hospitality marketing. We aim to grow and expand your business based on your business goals. We provide a personalized service and a tailor-made marketing strategy for your business, depending on your target market and the direction in which you want to grow your business. Let us take over your entire social media marketing and let us advertise your products and services. Don't have enough website visitors? No problem, let us optimize your website through SEO and increase your website visitors through SEM. Planning to redesign your business? Use our in-house graphics designer to create your new logo and update your website to suit your brand identity.
---
About this position
Who are we at BFound Digital?
We are a digital marketing start-up based in Bangkok, Thailand. We specialize in marketing in the hospitality industry working closely with hotels, restaurants, and travel agents.

Responsibilities
- Taking care of client's SEO and SEM advertising needs
- Monthly reports
- Analysis and audit of client's website
- Providing recommendations to clients
- Building and maintaining relationships with clients
- constantly seeking and finding potential clients

Requirements
Experiences : 2 Years in SEO and SEM
Languages : Fluent in English + (Good presentation skills)
Education : Bachelor's degree in either business management or marketing
Skills
Blogs
Case studies
Demos
Ebooks
Emailing
Infographics
Social media posts
Video Marketing
Videos
White papers
Digital Campaigns
Google Analytics
Pay Per Click campaigns (PPC)
Knowledge of business environment
Industry trends
Market trends
Oral Communication
Presentations
Backlinks
Landing Pages
Meta Descriptions
Search Engine Marketing (SEM)
Search Engine Optimization (SEO)
Benefits
THB 25,000-35,000 per month
Apply now