Financial Analyst Jobs in Bangkok 🇹🇭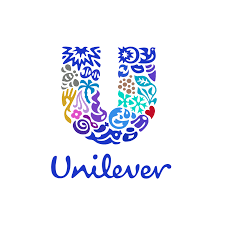 Finance Support Manager
Unilever (Bangkok)
Bangkok
Bangkok, Thailand 🇹🇭
Unilever Thai Group of Companies is a fast-moving consumer goods company with a strong presence in Thailand for more than 80 years. Unilever offers Thai consumers a wide range of leading brands in four categories; Home Care, Personal Care, Foods and Ice cream products. Our Thai portfolio includes major brand icons such as: Comfort, Lux, Vaseline, Citra, Sunsilk, Clear, Pond's, Dove, Axe, Rexona, Close Up, Breeze, Omo, Sunlight, Knorr, Wall's, Magnum, Cornetto, Lipton and luxury division Unilever Network. Unilever Thailand employs around 4,000 people and generated annual sales of Baht 40,000 million in 2014.
---
About this position
This role will hybrid support business performance & finance operation to make sure all business transaction is complete & accurate within timeline.
Responsibilities
• Review reasonableness check for accrual balance to ensure all Sales Trade Term accurately reflect the true financial position.
• Provide initial variance analysis and commentary of Sales Trade Term actual result vs. Forecast to other related functions.
• Prepare monthly consolidation report of Sales Trade Term across channels.
• Provide customer performance (Including distributor ROI) and trade investment analysis and present to Sales Leadership Team on monthly/quarterly basis.
• Work with Finance Business partners to support monthly forecast process.
• Champion of controls & compliance to ensure completeness and proper record of trade investment activities.
• Support team for other ad-hoc requests or assignments.
Requirements
• Bachelor's degree in accounting/Finance with strong academic background.
• At least 5 years of working experience with commercial background, preferably in FMCG.
• Good Command of English both written & spoken.
• Good Analytical & Leadership skill and able to work under pressure.