Full stack developer jobs in Thailand 🇹🇭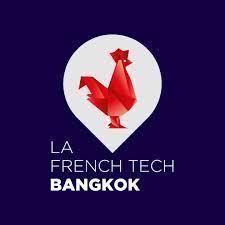 Senior Fullstack (Angular,Node,React)
Ancor
Bangkok
Bangkok, Thailand 🇹🇭
La French Tech Bangkok (LFTBKK) is under the umbrella of "La French Tech", a global initiative and a collective brand launched in 2014 by the French government with the ambition to support and promote French communities of startups and entrepreneurs around the world. LFTBKK is a bridge between the French and the Thai entrepreneurial ecosystems.
---
Meet the recruiter of this job at French Tech Bangkok's next event (15th of June 2023)
This job opportunity is published ahead of the "Tech Recruiters meet Tech Talents" event taking place on the 15th of June 2023.
By applying for this job, all recruitment partners participating to the event will see your application and profile.
---
About this position
A global well-known financial technology organization is seeking an experienced Senior Full
Stack Developer to join thir team. In this role, you will work closely with the development team
to design and implement software solutions that meet the clients' needs.

This organization offers a competitive salary, flexible working hours, and an opportunity to work
on exciting projects that impact the financial technology industry. If you are a Senior Full Stack
Developer who is passionate about developing software that solves complex problems, we
want to hear from you.
Responsibilities
• Design, develop and maintain software applications using Node.js, React.js, or Angular
• Write clean, efficient, and well-documented code
• Collaborate with cross-functional teams to identify and prioritize software features
• Continuously improve the codebase by identifying areas for optimization
• Ensure software meets our quality standards through automated testing and code
reviews
• Mentor junior developers to help them grow their skills
Requirements
• Bachelor's or Master's degree in Computer Science or related field
• At least 5 years of experience as a Full Stack Developer
• Strong proficiency in Node.js, React.js, or Angular
• Experience with databases such as MySQL, PostgreSQL, or MongoDB
• Understanding of software development best practices such as Agile and Scrum
• Experience with DevOps tools such as Docker and Kubernetes is a plus
• Excellent problem-solving and analytical skills
• Strong communication and collaboration skills
• Good command of English to work in an international team Apply now