Recruiter jobs in Thailand 🇹🇭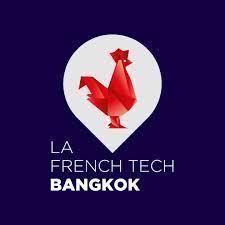 Chief Technology Officer (IT Solutions Technology)
Monroe Consulting Group
Bangkok
Bangkok, Thailand 🇹🇭
La French Tech Bangkok (LFTBKK) is under the umbrella of "La French Tech", a global initiative and a collective brand launched in 2014 by the French government with the ambition to support and promote French communities of startups and entrepreneurs around the world. LFTBKK is a bridge between the French and the Thai entrepreneurial ecosystems.
---
Meet the recruiter of this job at French Tech Bangkok's next event (15th of June 2023)
This job opportunity is published ahead of the "Tech Recruiters meet Tech Talents" event taking place on the 15th of June 2023.
By applying for this job, all recruitment partners participating to the event will see your application and profile.
---
About this position
Executive recruitment company Monroe Consulting is recruiting on behalf of an international technology company in Thailand. Our highly respected client is seeking a Chief Technology Officer, with experience in software development. This is a great opportunity to work with one of the fastest growing companies in Asia-Pacific and develop your career in international environment.


The Chief Technology Officer will be responsible for the development and management through providing technical roadmap and leadership in all aspects of the business as well as managing stakeholders and technical resources.
Responsibilities
- Drive the company's technical vision based on company strategy and plan the roadmap accordingly.
- Lead the team of developers and software development to provide a technical roadmap.
- Align the overall IT strategy with business requirements related to new technologies.
- Design and build a scalable platform, software architecture in various technical environments, frameworks, libraries for presale and program level
- Provide advice, research, recommendations, and guidance for incorporating one or more specific technology products and service offerings.
- Promote established standards, processes, procedures, and tools throughout the company's service.
- Act as a bridge between the technical teams and business stakeholders
- Maintain a strong team and product focus on long-term plan.
- Work within a fast-paced agile environment
Requirements
- Hands on experience in software development, front-end (Javascript, ReactJS, Jquery, AngularJS, Flutter, etc) and back end (Java, Python, Databases, etc.) with complex information system architecture.
- Knowledge of programming languages and new technologies such as Web3, Flutter, Metaverse, DevOps, Cloud, Artificial Intelligence, Blockchain, etc.
- Good understanding of systems engineering concepts.
- Strong business acumen and IT Strategy.
- Experience with Agile and Scrum methodologies.
- Excellent written and spoken English skills. Apply now