Section Manager Jobs in Thailand 🇹🇭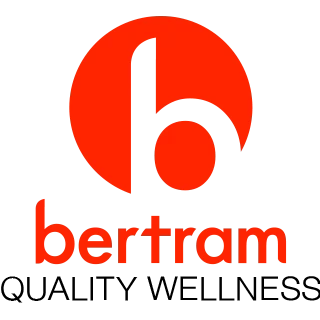 Trade Marketing Section Manager
Bertram (1958) Co., Ltd. (Wangthonglang)
Wangthonglang
Thailand 🇹🇭
ผู้ผลิตและจำหน่ายผลิตภัณฑ์ยาดม ยาหม่อง ยาหม่องน้ำ และครีมบรรเทาอาการปวดเมื่อยตามร่างกาย ภายใต้แบรนด์ "เซียงเพียว" และ "เป๊ปเปอร์มิ้นท์ฟิลด์" มีปณิธานในการดำเนินธุรกิจว่า BUILDING A STRONGER COMMUNITY FOR ALL (มุ่งสู่สังคมที่ดีร่วมกัน) ปัจจุบันสินค้าของเบอร์แทรมภายใต้แบรนด์ "เซียงเพียว" และ "เป๊ปเปอร์มิ้นท์ฟิลด์" ส่งออกจำหน่ายไปใน 15 ประเทศทั่วโลก โดยหัวใจสำคัญในการบริหารตราสินค้าเพื่อความเป็นแบรนด์ระดับสากล คือกลยุทธ์ "One World One Brand" โรงงานผลิตสินค้าได้มาตรฐานการผลิตขั้นสูงสุด GMP/Pics ผลิตภัณฑ์มีความปลอดภัยต่อสุขภาพและโพรงจมูกสูงสุด ตั้งอยู่ที่ลำลูกกาคลอง 7 พื้นที่ราว 70 ไร่ ใช้งบลงทุนกว่า 1,000 ล้านบาท โดยเราสร้างหลังคาที่โรงงานให้เป็น "หลังคาพลังงานแสงอาทิตย์" สามารถลดการปริมาณ CO2 จากการผลิตของโรงไฟฟ้า ได้ประมาณ 600,000 Kg/ปี เทียบเท่ากับการดูดซับ CO2 จากต้นไม้ใหญ่ จำนวน 60,000 ต้น / ปี
---
About this position
Trade Marketing Section Manager
Responsibilities
• Analyze and provide daily/monthly sales reports, and market reports.
• Analyze and provide sales statistics, promotions and trade performance for efficiently control trade promotion budget.
• Analyze sales and marketing information and competitive activities.
• Maintain good relationship with distributors and customers.
• Work closely with marketing team and coordinate other departments.
• Work along with distributor to develop and ensuring sufficient infrastructure required by sales growth opportunities.
Requirements
• At least bachelor's degree with preferable in Business Administration and Marketing
• Minimum 5 years' experience in Trade Marketing or Key account management (Modern Trade and Traditional Trade)
• Excellent skill in Microsoft Excel
• Good in analytical, negotiation, presentation and people management skills
• Can do attitude and high sense of responsibility