งานฝ่ายบุคคล ประเทศไทย 🇹🇭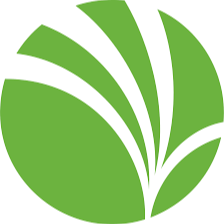 Process Engineer
Ingredion (Kalasin)
41 Moo 7, Teenanont Road Tambol Najarn
Amphur Muang
46000, Kalasin
ประเทศไทย 🇹🇭
Ingredion is your ideal partner in developing the future of food, creating deliciously ideal eating experiences with the benefits your consumers want and the great taste and texture they'll love.
---
เกี่ยวกับตำแหน่งนี้
The Process Engineer will demonstrate continuous improvement methodologies (Six Sigma, SPC, Lean etc.), review and optimize plant operations to drive improvement in throughput, cost (chemical and product yield, utility use etc.) and quality. The role will also focus on building collaborative work relations with operations team and support plant in day-to-day operations and problem solving.
หน้าที่รับผิดชอบ
• Perform the troubleshooting for any process improvement to increase productivity and gain better yield and improve reliability, safety and quality assurance.
• Involve in the cost savings in accordance with the process and track the progress as per project initiatives and participate in each project activities.
• Reduce the loss in the production process and achieve the setting target such as energy savings and material cost.
• Be able to train the operational staff for Lean Six Sigma's practices.
• Partner with the internal stakeholders to lead activities in seeking opportunities for improvement (OFI) along with the process.
• Retrieve the voice of customers (VOC) to identify the root cause of problems to initiate for the plan for improvement.
• Maintain the standard of operational control such as ISO, GMP, HACCP in practices.
• Proven ability to assimilate complex information, data and processes and draw meaningful, accurate conclusions.
• Able to recommend and implement reliable solutions and improvements.
• Coordinate with local business – Plant Manager, operations / maintenance, departmental managers, technical function in both Kalasin Plant and wider Thailand business.
คุณสมบัติ
• Bachelor's Degree in Chemical Engineering or Mechanical Engineering
• 3 years' experience in process engineering within manufacturing environment preferably food or chemical industry
• Must have working experience in troubleshooting, process improvement, mass balance and energy balance.
• Experience in project management is required
• Good team player.
• Experience in using Minitab and AutoCAD is a plus.
• Good communication skills, proficient in English
• Knowledge and understanding of Six Sigma, SPC, Lean, GMP /HACCP
• Experience in using Minitab and AutoCAD is a plus.
• Knowledgeable in performing cost reduction, quality assurance and safety practices. สมัคร