วิศวกรบริการ ตำแหน่งงาน กรุงเทพ 🇹🇭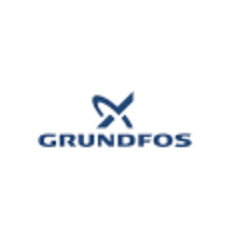 Service Engineer
Grundfos Thailand (Prawet)
92 Chaloem Phrakiat Rama 9,
Dok Mai, Prawet,
10250, Bangkok
กรุงเทพ, ประเทศไทย 🇹🇭
Grundfos is one of the world's leading water pump manufactures. With headquarter in Denmark and establishment of more than 65 years, we have been operating internationally through our own subsidiaries in 78 countries and more than 18,000 employees around the world.
---
เกี่ยวกับตำแหน่งนี้
The Service Engineer is responsible for the execution of the repair and maintenance work as agreed with the customer. He/she is responsible for customer satisfaction in the assigned market, is technical accountable and works independently or together with ASP (Authorized Service Partners) to address customer requests in an efficient and professional manner.
หน้าที่รับผิดชอบ
• Makes a risk assessment for every task
• Reports matters related to Safety, Health and Environment
• Disassembles, inspects, trouble-shoots, repair and replace parts, reassemble pumps, pump systems and accessories in a field service
• Advises the customer about shortcomings in the total system, which can prevent problems and offers a solution to these problems
• Assists his/her manager by identifying and providing solutions for service and warranty matters, depending on the complexity of the issues, special consultation with technical support may be required
• Prepares clear and complete service reports and ensures that these are submitted on time (warranty claims, working hours FAS Failure Analysis System etc.
• Registers the identified product quality issues in the systems
• Assists in project execution – installation support, commissioning etc.
• Executes the agreed maintenance services and SLA for service agreements
• Provides feedback of relevant information to the respective stakeholders (sales and service sales PUs, operations etc. including identified leads
• Prepares inputs for quoting out-of-warranty repairs
• Collects installed base information
• Continues learning and development to build up hands-on service capability
• Masters the use of service tools and equipment
• Reports matters related to Safety, Health, and Environment
• Lives in Grundfos's core values, takes responsibility for own actions, and takes care of colleagues, partners, and customers
คุณสมบัติ
• Vocational or Technical education of electrical engineering or equivalent
• 3 years of work experience in the industry or comparable environment
• Experience with pump technology would be an advantage
• SAP experience preferred
• Ability to participate in work with processes or projects within the service environment
• Work Safety
• Hands-on service
• Trouble shooting and diagnostic failure
• Service tools and systems utilization
• Computer and Digital Literacy
• English Reading สมัคร