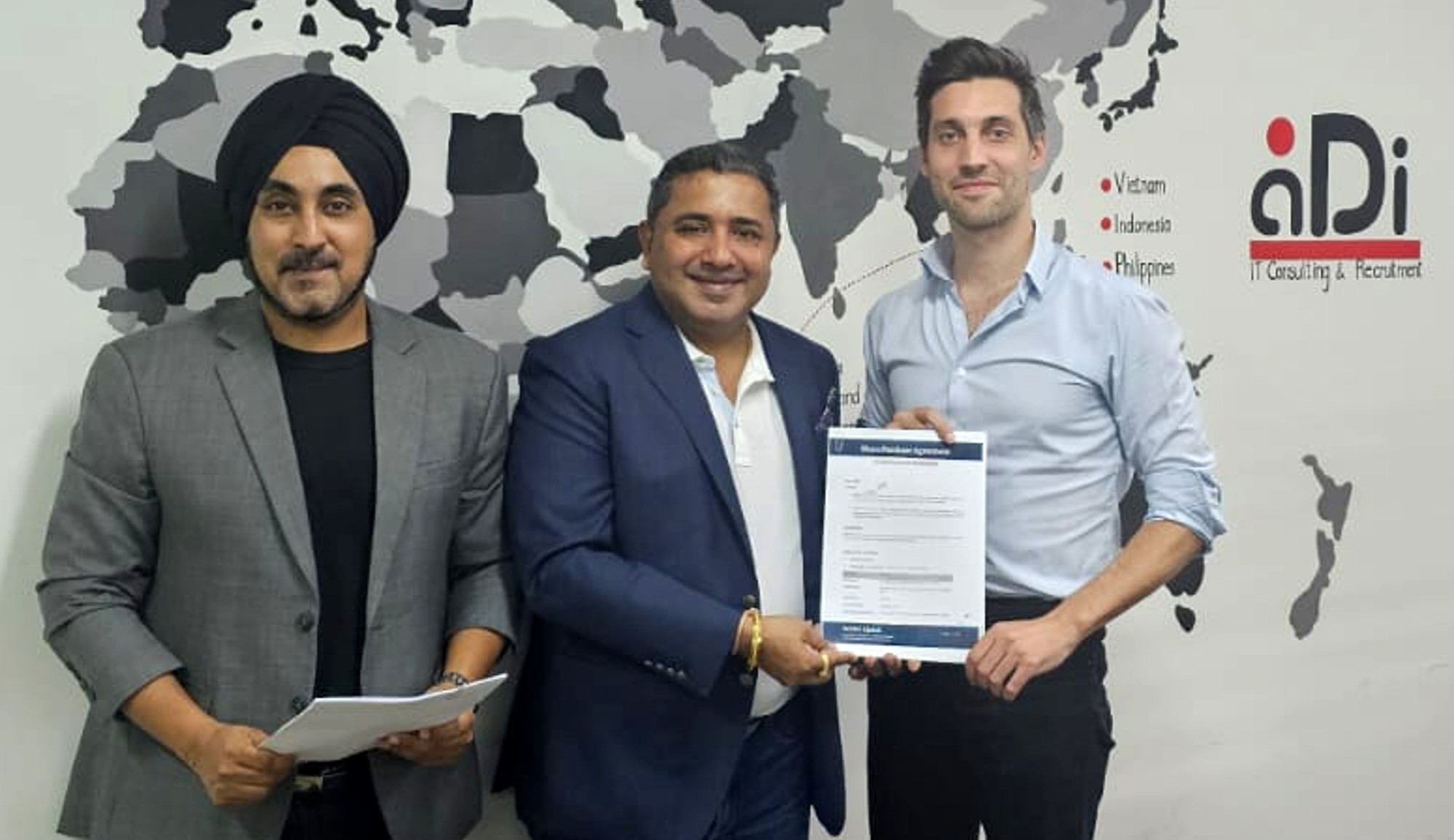 From left to right: Mr Gagan Singh, CEO of WOWS Global, Mr Amit Lal Singh, Angel investor and Managing partner of ADI Group, and Simon Carvi, CEO of Huneety.
Press Release - Bangkok, the 16th of August 2023
HRTech startup Huneety has announced that angel investor Amit Lal Singh will be leading start-up's first pre-seed round. This is the first funding round for Huneety, funded in Thailand by French entrepreneurs Simon Carvi and Vianney d'Hostel. The investment was facilitated by Singapore's investment matchmaking platform WOWS Global.
Huneety is a HRTech platform already active in Thailand and Indonesia since 2021 that helps to match skilled workers to recruiting companies. The start-up makes use of AI and proprietary skill-matching algorithms to help companies discover the most relevant candidates, even if they operate outside of their industry, thus helping to alleviate talent shortage pressure.
"It's a great step towards rolling out our talent marketplace vision. For many companies in Southeast Asia, finding the right talent to join their team remains a challenge that hinders growth. By bridging industries and refocusing the recruitment process around skills, we hope to positively contribute to the regional HR landscape. It is a great honor to have someone with a strong recruitment background like Amit to join us to deliver on that vision", says Mr Simon Carvi, CEO of Huneety.
Amit Lal Singh is the Group CEO of ADI Resourcing, a leading Asian outsourcing and recruitment firm. "Better recruitment matches create true win-win situations that benefit both candidates' careers and organizations' long-term value. Huneety's technology coupled to their understanding of Asian's HR and job markets dynamics will provide recruiters with new exciting options to source skilled talents at scale." says Mr. Amit Lal Singh.
Mr Gagan Singh, CEO of WOWS Global, the investor matching platform which coordinated the investment, adds: "As talent shortage will remain a high impact factor across many industries and Southeast Asian countries in the decade to come, there is no doubt regional Skill Tech startups will be able to grow and have a role to play in the region. We are happy to support Huneety's experienced founders in their fundraising journey and look forward to its next steps''.
While Huneety is still in the middle of closing its Pre-seed round, this first strategic investment from Amit Lal Singh brings not only financial support but also invaluable expertise to facilitate Huneety go to market in Southeast Asia.
Huneety will use the pre-seed funds to expand its team, enhance its candidate-job matching platform, and continue to grow its commercial presence across the region. The platform is already available to recruiters and candidates at www.huneety.com .
Assets and press release
Download press release and assets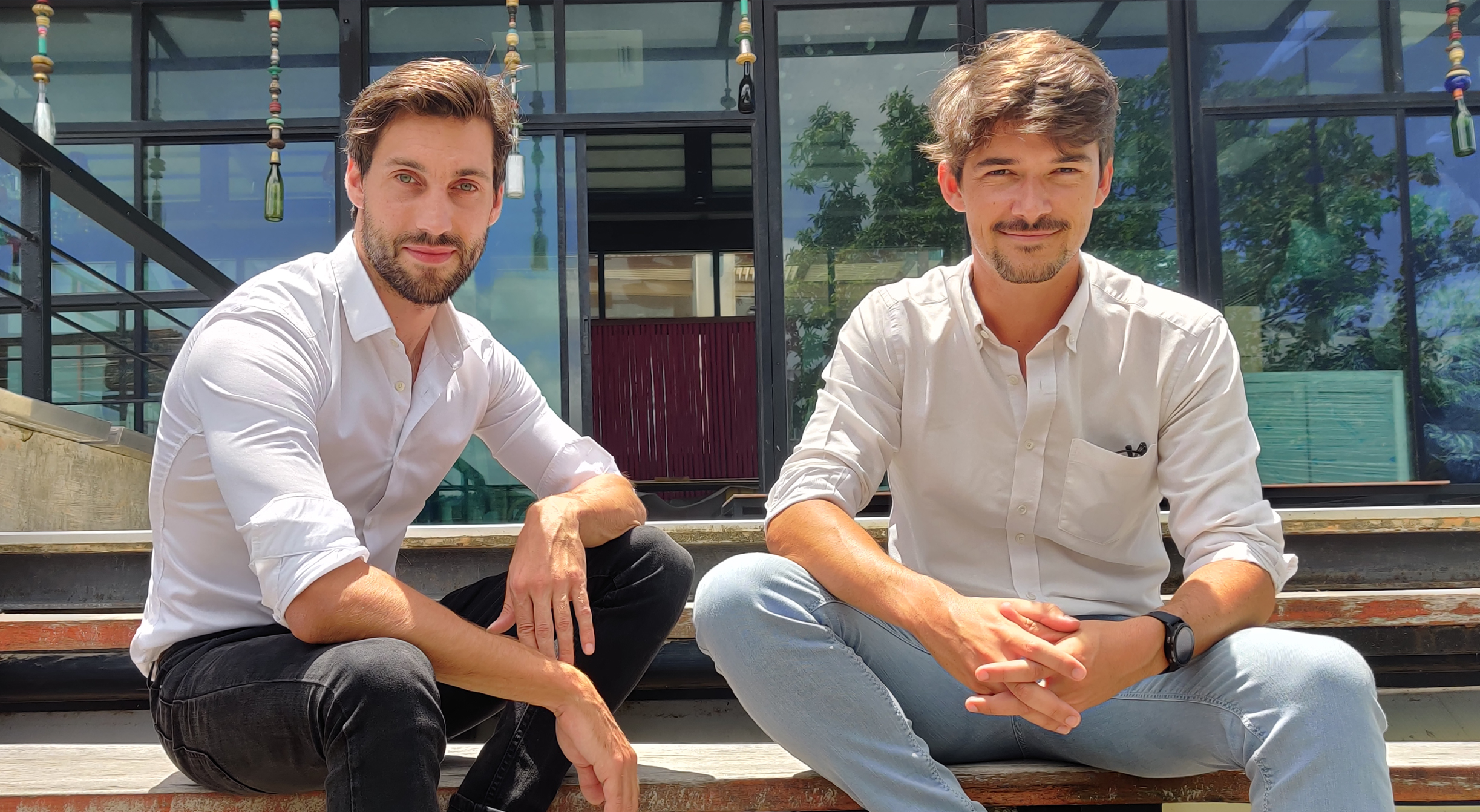 Huneety's founders. Left Simon Carvi, CEO. Right, Vianney d'Hostel, COO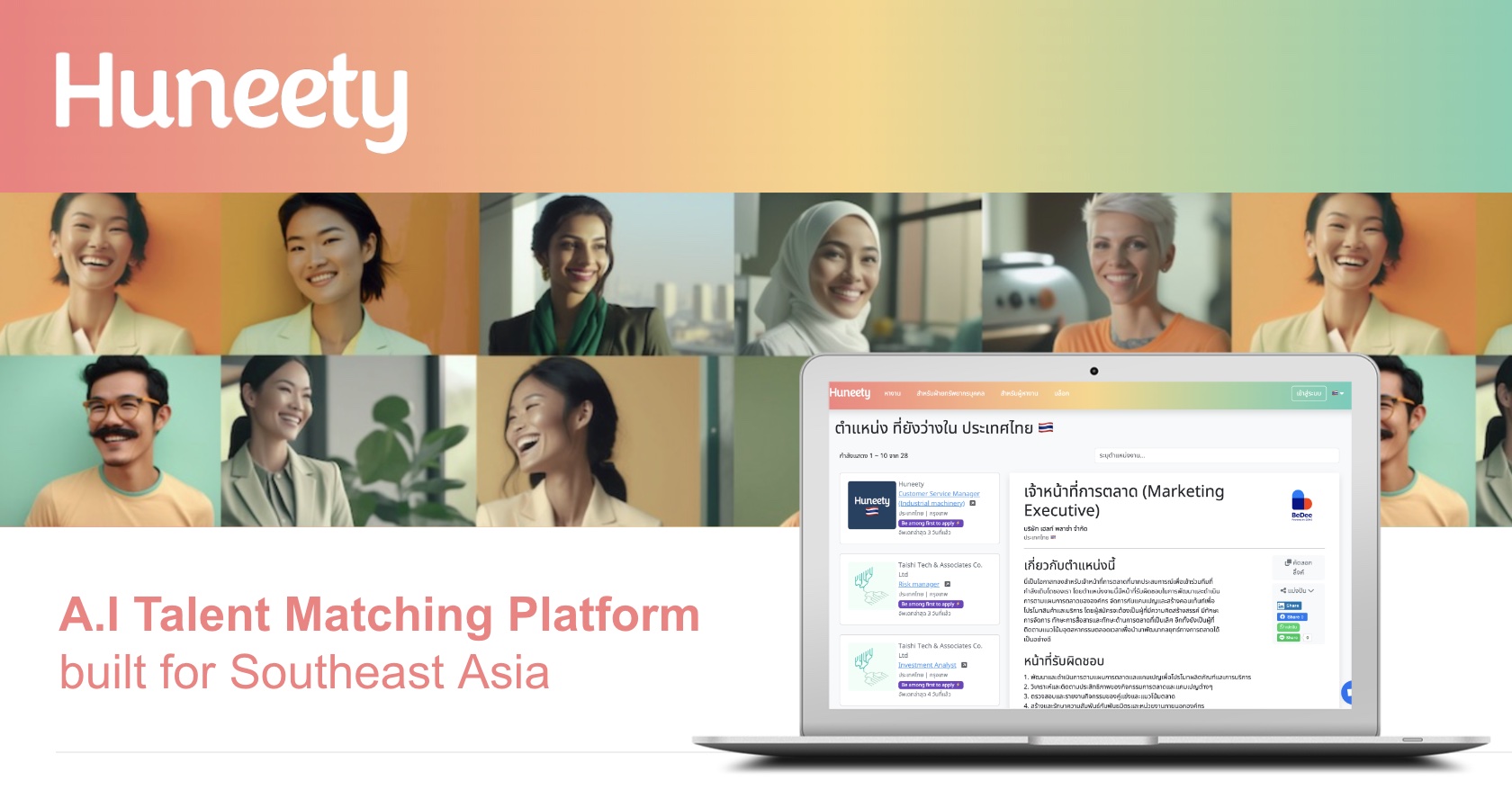 Huneety is a HRTech platform matching skilled talents to recruiting companies in Southeast Asia. It uses a skill-based approach and AI to support companies to hire outside of their usual talent pool.