Assistant Manager Jobs in Bangkok 🇹🇭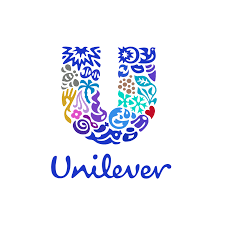 CS&P Assistant Manager – Body Care – Total Vaseline Core
Unilever (Bangkok)
Bangkok
Bangkok, Thailand 🇹🇭
Unilever Thai Group of Companies is a fast-moving consumer goods company with a strong presence in Thailand for more than 80 years. Unilever offers Thai consumers a wide range of leading brands in four categories; Home Care, Personal Care, Foods and Ice cream products. Our Thai portfolio includes major brand icons such as: Comfort, Lux, Vaseline, Citra, Sunsilk, Clear, Pond's, Dove, Axe, Rexona, Close Up, Breeze, Omo, Sunlight, Knorr, Wall's, Magnum, Cornetto, Lipton and luxury division Unilever Network. Unilever Thailand employs around 4,000 people and generated annual sales of Baht 40,000 million in 2014.
---
About this position
The CS&P Assistant Manager – Body Care – Total Vaseline Core is responsible for developing and leading thought leadership and category growth for the Beauty & Well-being business.
Responsibilities
• Create category strategy development & guideline, focusing on pack & place.
• Analyze EPOS sales data, consumer & shopper insight to identify opportunities in maximizing business across existing and new channels.
• Co-Developed innovation launch pack with marketing team since campaign development, financial P&L, channels & activation plan, pack, price, promotion suggestions.
• Ensure On time in full (OTIF) NPD launch into market with readiness in all touchpoints e.g. POSM management, sufficient pipeline volumes planning, on time promotional calendar.
• Provide promotion guideline and rules based on learning from post-evaluation and deliver category objectives.
• Coordinate with cross-functions to implement category plan across channels.
• Evaluate and review implemented marketing activities for developing future plan.
Requirements
• Bachelor's or master's degree in job related field.
• At least 5 years of trade marketing, category analyst and FMCG environment experiences.
• Experience in beauty industry/company/channel is a plus.
• Candidate from market research also welcome to apply.
• Ability to analyze large amounts of data.