Accounting jobs in Bangkok 🇹🇭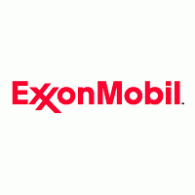 Payment Operations Analyst (Italian/German/French)
ExxonMobil Limited (Bangkok)
Bangkok
Bangkok, Thailand 🇹🇭
ExxonMobil Limited (EML) - one of the largest Global Business Center (Bangkok GBC) in ExxonMobil Global Business Centers network that provides supporting services to ExxonMobil affiliates around the world. Their services include corporate financial, tax and credit, information technology, customer services for fuels, lubricant and chemicals, procurement and payables, human resources and commercial operations for fuels and lubricant.
---
About this position
ExxonMobil is looking for a Payment Operations Analyst with fluency in Italian, German or French to provide a service to individuals or groups of retailers for card transactions accepted by branded Esso service stations which have been processed/captured by a centralised on-line European system. The successful candidate will have a Bachelor's or Master's Degree in Arts, Business Administration, Accounting, Finance, Economics, or Data Analytics, and 0-5 years of work experience in commercial.
Responsibilities
• Monitor rejected transactions for several European countries to ensure payments made to retailers or groups remain timely.
• Adhere to different retailer and card issuer contractual controls by responding to issuers in set time periods to avoid financial liability.
• Use various data sources to monitor and investigate a diverse set of controls, including fraudulent card activity.
Requirements
• Bachelor's or Master's Degree in Arts, Business Administration, Accounting, Finance, Economics, or Data Analytics.
• 0-5 year work experience in commercial.
• Fluency in Italian, German or French is a must.
• Good analytical and interpersonal skills. Apply now