Business Development Jobs in Bangkok 🇹🇭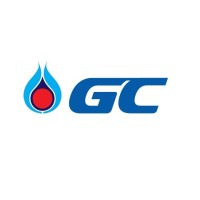 Senior Analyst - Corporate Venture Business Development
GC (Chatuchak, Bangkok)
555/1 Energy Complex, Building A, 14th-18th Floor Vibhavadi Rangsit Road, Chatuchak
10900, Bangkok
Bangkok, Thailand 🇹🇭
PTT Global Chemical Public Company Limited, or GC is Thailand's largest integrated petrochemical and refining business and a leading corporation in Asia-Pacific region, both in size and wide range of products – from petrochemical to biochemical with the world's number 1 bioplastics producer. Currently, we have manufacturing plants and distributors in Thailand and globally, with 40 local sites and 42 global operation sites.
---
About this position
Senior Analyst - Corporate Venture Business Development
Responsibilities
• Financial Analysis, Revenue Model Development, Business Plan Drafting.
• Corporate Venturing to add value to the entrepreneur by facilitating a strategic collaboration and relationships with related Business.
• Start engaging with either Bus as internal partners or external partners to develop prototype and build business case from developing a business process throughout the value chains.
• Investigate competitive landscape, technology differentiation, market attractiveness/fit and strategy to capture values.
• Deliver fact's-based assessments of business innovation cases.
• Engage GC 's international networks to achieve the business execution.
Requirements
• At least Master's degree in engineer, science and technology, or Business Administration related.
• At least 5 years of experience as a global/regional business development in Corporate in similar industries.
• Good command of written and spoken English.
• Possess strong analytical, problem-solving skills with service minded, persistency and self-motivated.
• Good influence, interpersonal, verbal communication, and presentation skill.