Engineer jobs in Thailand 🇹🇭
Showing 1 ~ 10 out of 150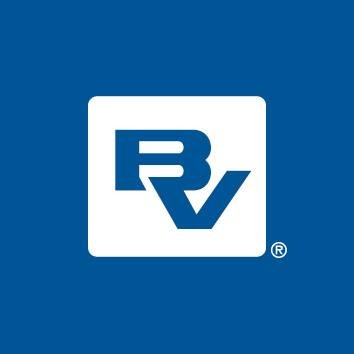 Piping Stress Engineer
Black & Veatch (Chatuchak, Bangkok)
Tower A, 15th Floor, 555 Phahonyothin Road,
Khwaeng Chatuchak, Khet Chatuchak,
10900, Bangkok
Bangkok, Thailand 🇹🇭
Black & Veatch is an employee-owned, global leader in building critical human infrastructure in Energy, Water and Telecommunications. Founded in 1915 and we operate in more than 110 offices worldwide. Since the 1960s, Black & Veatch has been committed to improving the lives of Thais by delivering reliable and sustainable energy projects. Be it through consulting, engineering, construction or operations, our Thai engineers have worked on dozens of large-scale power projects in Thailand and around the world.
---
About this position
At Black & Veatch, the Piping Stress Engineer will be responsible for performing engineering functions requiring knowledge and experience in engineering principles. This position will build on experience gained as Engineer1 by either obtaining more depth in specific subject area with the expectation that assignments are larger and more complex, or by gaining experience in more subject areas.
Responsibilities
• Engineering Standards: Continues to learn and remains current on departmental design guides, standards, systems, applicable engineering codes and Black and Veatch policies and procedures.
• Quality/Continuous Improvement: Continues developing knowledge and complies with Black and Veatch quality program relative to assigned tasks.
• Engineering Production: Prepares and verifies less complex engineering deliverables.
• Project Coordination: Seeks out supervisor or project leadership to share information and gain guidance with respect to details of design and interdisciplinary coordination.
• Client Focus: Focuses on the needs of internal clients (project team leadership) while attempting to gain basic understanding of external client's main interests and drivers.
• Knowledge Sharing, Innovation and Technology: Shares current knowledge of latest technology and processes.
Requirements
• Bachelor's degree in engineering from either a recognized accredited program in their home country or the country in which the professional is practicing.
• Minimum of 1 year related work experience.
• Basic knowledge of engineering design principles and applicable design guides and standards related to assigned engineering discipline.
• Learning on the Fly, Problem Solving, Intellectual Horsepower, Written Communications, Drive For Results, Informing, Listening, and Dealing with Ambiguity.
• Decision quality. Apply now