Front end developer jobs in Thailand 🇹🇭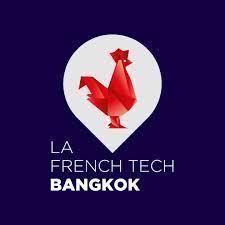 Lead Front End Engineer (Vue.JS, React or Angular)
Monroe Consulting Group
Bangkok
Bangkok, Thailand 🇹🇭
La French Tech Bangkok (LFTBKK) is under the umbrella of "La French Tech", a global initiative and a collective brand launched in 2014 by the French government with the ambition to support and promote French communities of startups and entrepreneurs around the world. LFTBKK is a bridge between the French and the Thai entrepreneurial ecosystems.
---
Meet the recruiter of this job at French Tech Bangkok's next event (15th of June 2023)
This job opportunity is published ahead of the "Tech Recruiters meet Tech Talents" event taking place on the 15th of June 2023.
By applying for this job, all recruitment partners participating to the event will see your application and profile.
---
About this position
Executive recruitment company Monroe Consulting Group Thailand is recruiting on behalf of a software company. They have clients globally, helping small, medium and large companies in their IT transformation. The job is based in Bangkok, Thailand.


Lead Software Engineer will play a critical role in bridging the gap between the business and development ends of our software as a service (SaaS).
Responsibilities
- Coordinate with the frontend engineers, testers, and project managers about the status and direction of ongoing projects
- Ready to investigate, debug, and fix unexpected front-end issue rapidly and productively
- Plan and implement key tasks for existing and new features
- Review, merge and deploy code submitted by other frontend team members
Requirements
- Strong Experience in building single-page applications using Vue.js. and Javascript.
- Experience in frontend framework: Vue, React or Angular, at least one
- High code quality standards and a good knowledge of engineering best practices
- Built mobile-responsive web applications
- Exceptional proficiency with CSS and passion for crafting beautiful User Interfaces and User Experiences
- Open for expats Apply now