711 Manufacturing and Production Jobs in Thailand | Huneety Careers 🇹🇭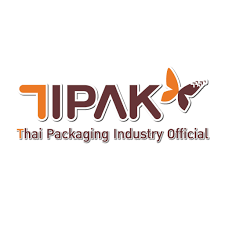 Human Resource Department Head
Thai Packaging Industry PCL
74000, Mueang Samut Sakhon
Samut Sakhon, Thailand 🇹🇭
We are Tipak With more than 70 years of experience and specialization in producing quality packaging with our standardized control system, TIPAK well understands the needs of customers and the need for continuous development. These have been our strong foundation for continued success and sustainable growth.
---
About this position
Due to continued expansion, we are looking for a head of HR to be a part of our management team for future growth.
: Ensure compliance with the labor law and regulations as required.
: Oversee and refine employee standards, regulations, and procedures, using existing HR system as well as improving and recommending processes.
: Identify and recommend improvements to internal standard operating procedures including team restructuring and morale building.

Responsibilities
: Managing all functions of HR (HRM&HRD) to ensure that fits with the overall business direction.
: Plan, monitor, and appraise HR activities by scheduling management report/meeting, resolving employee grievances, training managers in how to coach and discipline, and counseling employees and supervisors.
: Maintain management guidelines by preparing' updating and recommending human-resources policies and procedures.
: Support departments in developing and delivering strategic HR plans that fit with the overall business plan.
: Champion the change process by ensuring its clear communication and provide clarity and connection for employees so their roles serve/support the overall changes.
: Champion the evaluation process by ensuring that all key indicators are fair and clear for employees and are representative of their performance.

Requirements
: Over 10 years' experience in human resource management (preferred the last 3-5 years in manufacturing with staff over 300).
: Exceptional communication and interpersonal skills and ethical mindset.
: Strong problem-solving and conflict resolution skills.
: Adept at changing/transforming processes.

Skills
Key Performance Indicators (KPIs)
Benefits
THB 100,000-150,000 per month
Apply now