Sales Manager Jobs in Indonesia 🇮🇩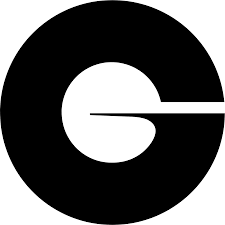 Assistant Sales Manager
Givaudan (Jakarta)
Jakarta
DKI Jakarta, Indonesia 🇮🇩
At Givaudan, you contribute to delightful taste and scent experiences that touch people's lives. You work within an inspiring teamwork culture – where you can thrive, collaborate and learn from other talented and passionate people across disciplines, regions and divisions.
---
About this position
As Assistant Sales Manager, you will support senior colleagues in developing sales plans and activities to implement the organization's sales strategy for an assigned client group.
Responsibilities
• Grow Givaudan business within the designated territory through prospecting and promoting flavors from the price list.
• Assist in tracking channel partner performance, sales planning, and ensuring sales activity is on schedule and meets sales targets.
• Develop deep distributor relationships at all levels.
• Educate and develop distributors from our business extension role to business partner roles.
• Cultivate and manage customer relationships within the designated region and develop new accounts.
• Monitor customer and competitor activity and maintain customer information.
• Coordinate/assist with negotiating pricing agreements within guidelines and managing credit, pricing, and rebates.
• Assist in developing and delivering internal and external customer presentations.
• Implement promotional schemes for channel partners.
Requirements
• University degree in Science/food.
• 3+ years of functional/technical sales experience.
• Fluent English, local language desirable.
• Proficiency in common PC Applications.
• Understand key elements of Channel partner strategy including promotions/schemes.
• Effectively use KPIs to monitor the performance of channel partners.
• Possess the ability to generate new business.
• Basic understanding of customer strategy, initiatives, priorities, and launch processes.
• Basic understanding of competitor activities within the specified territory.