70 Construction and Architecture Jobs in Thailand | Huneety Careers 🇹🇭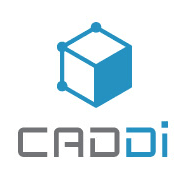 SaaS "CADDi DRAWER"_Field Sales
CADDI THAILAND LIMITED COMPANY
Thailand 🇹🇭
CADDi Drawer, designed to support digital transformation (DX) in the manufacturing industry, is a unique AI-enabled search platform to centralize drawings in one platform regardless of format with proprietary image-analysis algorithms (patent pending). Through high-precision similarity searches on the most important digital asset in manufacturing, drawings, it enables cost reduction in design, procurement, and production departments.
---
About this position
With the mission of "Unleashing the potential of the manufacturing industry," CADDi strives to create a world that can realize each manufacturer's strength to create a flat, non-hierarchical relationship between customers and manufacturers.

We are challenging to transform the entire manufacturing supply chain from both upstream and downstream and to create an infrastructure that encourages companies with global potential to grow.
We welcome those who can share CADDi's mission, vision, and culture.

We are looking for an experienced Field Sales Representative for our B2B SaaS Product, "Drawer", to lead and build up our field sales team.
The members in the position will monitor sales metrics and manage the entire sales administration process. They will collaborate with various professionals, so they must have excellent communication skills and feel comfortable working in a team environment.
They should also be able to lead and motivate the sales team to achieve specific goals.
Ultimately, the Field Sales Representative should be able to build a high-performance sales team to ensure customer success.
Responsibilities
JOB RESPONSIBILITIES

Pre-Sales activity as a team:
Work closely with Field Sales member and provide trial or demo experience to enhance sales activities
Analyze customer pain point and consider and introduce potential use case to solve their problem
Customer Onboarding:
Lead the onboarding process for new customers, ensuring a smooth transition and understanding of our manufacturing solutions.
Collaborate with cross-functional teams to provide training and resources to customers..
Account Management:
Build and maintain strong, long-lasting relationships with key customer accounts.
Understand customers' unique needs and challenges, and work to align our solutions with their goal.
Customer Engagement:
Proactively engage with customers to gather feedback, address concerns, and identify opportunities for improvement.
Organize regular check-ins and reviews to assess customer satisfaction and product performance.
Product Knowledge:
Develop an in-depth understanding of our manufacturing products and services.
Stay updated on industry trends and best practices to provide valuable insights to customers.
Renewals and Upselling:
Manage customer renewals and proactively identify opportunities for upselling or cross-selling our manufacturing and drawer solutions.
Partnerships and Alliances:
Identify strategic partnerships and alliances that can enhance our market presence and customer acquisition efforts.
Reporting and Documentation:
Maintain detailed records of customer interactions and feedback.
Provide regular reports and updates to leadership on customer success efforts and outcomes.
Other general project management
Set and execute team goals and metrics (KGI/KPI)
Coordinate department projects to meet deadlines
Research and discover methods to increase customer engagement
Build an open-communication environment for your team
Monitor progress and submit performance reports
Requirements
Qualifications
Proven work experience as field sales representative, especially in B2B Software sales
Hands on experience with CRM software and MS Excel
In-depth understanding of the sales administration process
Excellent interpersonal and team management skills
Strong analytical, leadership and organizational skills
Numerical abilities and problem-solving attitude
Analytical and creative thinking
Exquisite communication and interpersonal skills
Strong phone presence and experience dialing dozens of calls per day
Excellent verbal and written communications skills
Professional English skill
Preferred Qualifications
Experience in the manufacturing or relevant industry
Proven sales experience in software industry
Track record of over-achieving quota
Ability to multi-task, prioritize, and manage time effectively
Experience in business development, consulting, or digital transformation project
Japanese Language is plus but not required Apply now